How to Win: with the POWER of Choice
2016 Keeping Your Mind Fit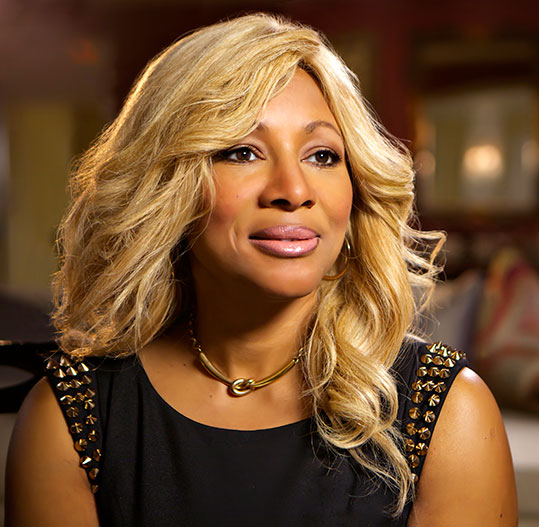 Choice is a power tool! It is one of the greatest gifts that we neglect to utilize for maximum outcome. Choice is the right, the power, or the opportunity to (decide on a course of action). That course of action can lead to our desired outcome. What you do with it and how you choose to use it will determine the path or direction your life takes.
We by design have been given the ability to impact our own path. Our creator designed us with the ability to choose. "I have set before you life and death, blessing and cursing: therefore choose life."
If you have never really understood before why certain things seem to slip through your grasp or even though the thing that you don't want to do, you do. Know this; you have the power of choice, Power that equips you to do those things that seemingly seem to escape you.                                                      
The first step is to make the right choice. The second step is to have the courage to follow through with your decision.
       "YOU HAVE THE POWER TO CHOOSE"
Here are a few ways to exercise your power tool of choice and rise above those things that seem to keep you trapped in the same place time, after time.
         10 WAYS to CHOOSE Courage over fear into victory:
FIRST STEP: Make the right choice! Be mindful of the choices you make. This means being fully present in the world you live in.
STEP #1. Choose to be FULLY PRESENT: a state of mindfulness. Mindfulness-the quality or state of being conscious or aware of something; It means being conscious of your daily routines and what you give your time to. It means being conscious of how you see yourself, what you give yourself to, and any defeating thoughts. Changing your mind, changes everything. The mind that got you into the situation your in, is not the mind that will get you out. Stop and evaluate the thoughts that are impacting the choices you are making daily. Are they leading you on a path to your desired destination. You can choose what thoughts you decide to come into agreement with, defeating thoughts, or thoughts that assist you in conquering your day. Train your mind to choose to think on good and positive thought, such as, today is going to be a great day, I can handle any challenges that come my way. Be intentional about your choices.
You will be happier and more fulfilled!
STEP #2. Choose to be Honest with Yourself: One of the most intimate connections in your life besides your relationship with God, is the one you have with yourself. What have you been telling yourself lately? Are you your best girlfriend? In all probability our conscience is the one thing that guides us in making the right choices and requires more courage than anything else in our lives. Have you taken census of it lately? Dishonesty in this relationship can be counterproductive, thwarting our desired outcome, intended goal or purpose. We have to have the courage to be honest with ourselves. We are confronted with a choice; to change or not to change. Action is required! We have been given the grace to change the things we can, ourselves. The truth you know will set you free. When confronted with the truth we must muster the courage to change in ways that lead to a more fulfilling life. The more we align our thinking with truth, the clearer our conscience and our ability to see our path ahead to get to our desired destination.
HAPPY TRAILS!!
STEP #3. Be Convinced in your own mind: Equanimity supports the development of wisdom because when the mind doesn't shake, we can stay with the truth of things long enough to have a deep insight. The more we align ourselves with the truth the more clarity and freedom we will experience befitting a stable and happier you. Stability breathes discipline. "A double minded man is unstable in all his ways." A double-minded person is someone drawn in two directions, you get no were quick that way. One of our greatest enemies is self doubt. We have to be consciously aware of any defeating thoughts brought on by fear that cause us to doubt ourselves. When we doubt our selves we begin to waiver in the very things we know to be true, even in what we believe. Fear leads us down a path of, lying to ourselves. We doubt our strength, we doubt our ability to accomplish the task at hand, and we doubt if we are good enough, if we're smart enough, attractive enough, now that's enough!!!
"When you doubt your power, you give power to your doubt."
Your mind and spirit must be in agreement, else you will have good intentions that you never follow through on. Being fully present automatically lifts your spirits. Clears your mind of distractions. Brings clarity. Even some joy, if you're open to it. We've been given free will, the ability to choose; we are still making a choices if we choose to do nothing. Unfortunately at times we can also make chooses that lead us down the wrong path or stray us of course, but in order to move forward a chose must be made and making the right chose always takes courage.
Choose courage!
There is no beginning without courage! Let me help you begin today to choose to build the courage you need for the journey that lays ahead. Join me again as we continue to taking steps to keep our minds fit in 2016 to achieve optimal potential to move forward and embrace our destiny.