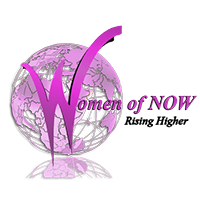 Women of NOW LLC
Women of NOW LLC, located in Houston, is positioning itself to be the #1 WINNER for women. An acknowledged global leader in international business, with ties reaching all over the globe. Our Company has worked with several hundred women leaders since 2000. We are dedicated to utilize all media outlets, resources, and relationships to move women to the forefront, strengthen their livelihood, and expand a positive lasting imprint on the images of women.
The Mission
Engage and empower women through:

Leadership
Media
Entertainment
Technology
Initiatives that impact the environment, conserve resources, and enhance economic development of our communities

Help women win and balance life to achieve their potential
Women are the beneficiaries of our industry relationships
The Focus
To increase the livelihood of women
To be the #1 powerful winner for women, positioning our company as the premiere 'go -to' source for women.
Value position that speaks volumes to our market, bottom line, partners, and investors
"If you empower a woman, you empower a family, a community, a nation."
                                                                                                      Donna McGowan