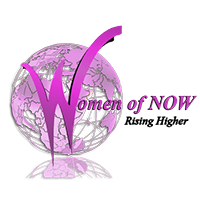 HALL OF FAME
Nominate an Honoree
WANTED: WOMEN BEACON LIGHTS
SUBMIT NOMINATIONS FOR: W.O.N AWARD AND INDUCTION INTO WOMAN OF NOW HALL OF FAME
Since 2000, WOMAN OF NOW (formerly NOW Leaders Fellowship), has worked with women leaders enhancing their gifts, bringing power to their lives, building relationships, and honoring their achievements. The honored recipients of the W.O.N Award have demonstrated exemplary commitment to impact the lives of individuals in the their community.  Honorees are selected throughout the year and honored at our annual event.
The honorees then become eligible to be inducted into our Hall of Fame. The nominees for the annual award are solicited from former recipients, W.O.N members, esteemed industry colleagues, their community and interested people like YOU.
NOMINATIONS FOR: W.O.N AWARD             
The honored recipients of the W.O.N Award have been successful in transforming themselves, their organizations and the lives of others. The Woman of Now Award will be presented to the honoree at Our Light up the World movement and positions her for nomination to our Women of Now Hall of Fame.                      
Women of Now Hall of Fame, Courageous Woman Category
We invite Houston to go and vote for the honoree of their choice and why they believe they should be inducted into the Hall of Fame.
The honorees are beacon lights of change and impact others to light up, often surpassing the criteria, achieving personal excellence, a reputation for mentoring, and exceptional leadership, a heart of philanthropy and a leader in their industry that seems to be continually transforming and lighting the way for others.
Please use this online form to submit the name of someone who you personally know meets, or exceeds, the criteria outlined here.
For additional information, contact Cheryl Burdette our Nomination Committee Director at nominations@lightuptheworldnow.com
---
Nomination Criteria: (no self nominations accepted)
A woman who has risen to a leadership level, and has overcome significant challenges in her life and career; who has achieved a high standard of excellence within her discipline, and consistently offers guidance and mentoring others to become future leaders in the industry.

A woman who has made extraordinary contributions to her industry and community as a whole; and who has achieved prominence in her career demonstrating success and leadership in nontraditional or exceptional ways.

A woman who has had a philanthropic heart for her community and the world she lives in.
Please use this form to submit your nomination.  (Deadline for next years nominations is September 1, 2016)
(Documentation is required for all achieved work. Please feel free to attach to nomination form or email, nominations@lightuptheworldnow.com )
My candidate for Woman of Now Hall of Fame 2016 in the Courageous Woman Category is:

Her title:

Her Company:

Reason(s) I think she's exceptional:

---
My Name (required)

My Email (required)


My Address

For additional information and questions about the award and nomination process, please email Cheryl Burdette our Nomination Committee Director, at This email address is being protected from spambots. You need JavaScript enabled to view it.lightuptheworldnow.com.
Thank you!